QUICK implies Quiz for Improving Crew Knowledge. This is a crew knowledge evaluation and improvement game. Where in the user is offered a question with 4 answers. The crew has to check the correct on or say pass. In case of wrong mark he is not given any score. While for each right answer there is an increment in marks. There is a fixed time beyond which if the user has not been able to answer the questions then game exits automatically.
When crew login his ID into KIOSK & selects QUICK on crew activity page the below screen appears.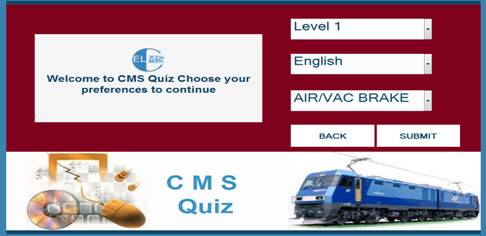 Before start of the Quiz the user has to customize the Quiz according to his needs.
††††††††††† The crew has to select the level from 1 / 2 / 3.
††††††††††††††††††††††† 1 Easy
††††††††††††††††††††††† 2 Medium †
††††††††††††††††††††††† 3 Difficult .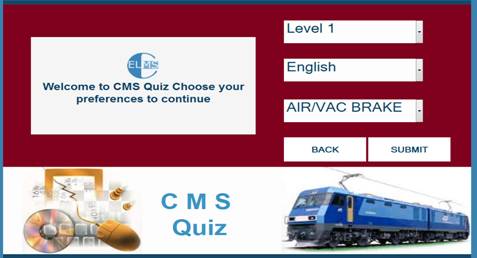 The crew selects Options as Hindi / English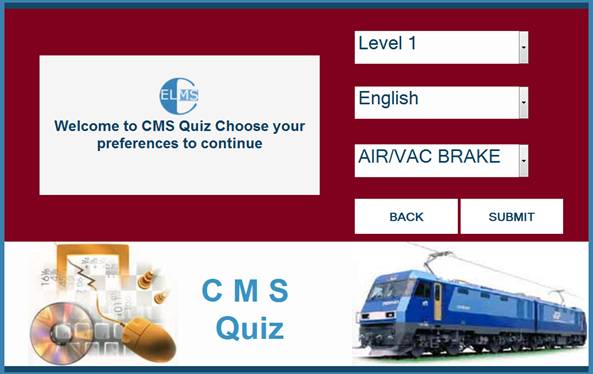 The crew selects Category in which the Questions are to be played. Like Safety, Mechanical etc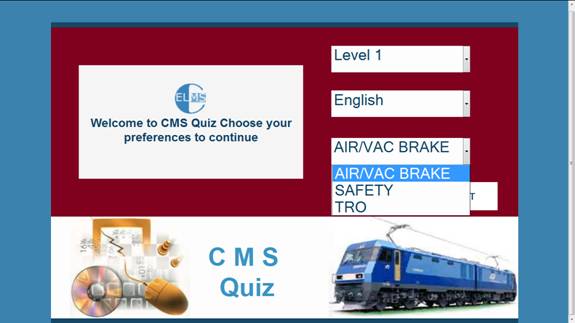 The crew is offered a set of questions based on the configuration selected by the crew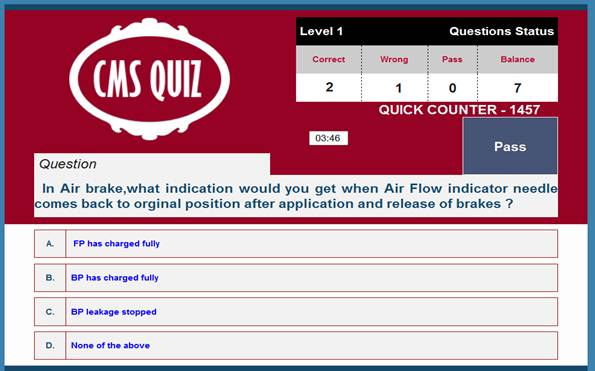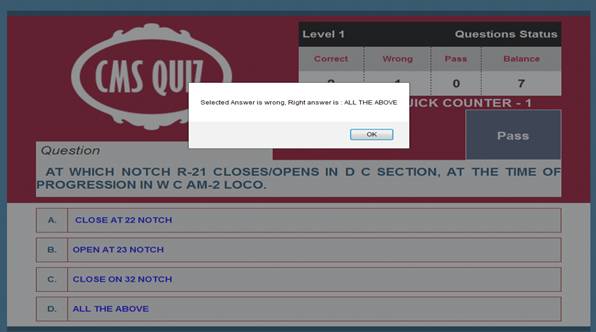 In case a wrong answer is selected by a crew the system guides the user regarding the correct answer by giving a popup message.
The monitoring LI has been given an option for monitoring the progress of quiz played by the drivers. Refer section 7 on LI for details.
Snap shot of LI monitoring is as below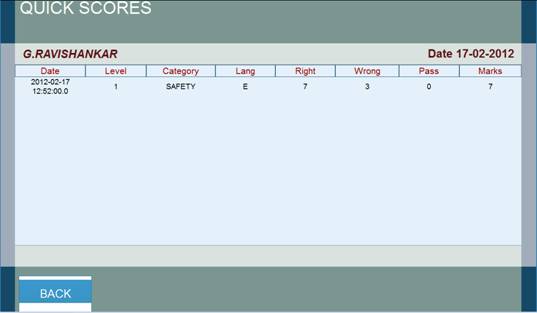 ††††††††††† At present no one has been assigned the responsibility of the database for the questions by CAO/FOIS as such the correctness of the question bank rests with CAO/FOIS. At present there is one sample question in the database for HINDI.